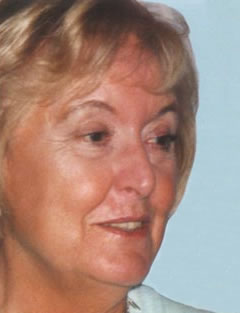 Margaret Isaac read English, History and Religious Studies at Cardiff University before entering the teaching profession.
Her major subject, English, enabled her to familiarise herself with a wide range of literature that included the Icelandic Sagas, Celtic and Greek myths and legends, and later European works such as Hans Christian Anderson's Fairy Tales and The Lord of the Rings by Tolkien.

She has taught children from four years to eighteen years and also student teachers at Gwent College of Higher Education, Caerleon, now part of the University of Wales, Newport.

As an Independent Inspector of schools, Margaret visited over 50 schools in England and Wales between 1996 - 2000, following which she has taken up full-time writing and given book readings and writing workshops at over 100 schools in Wales.

From 1995, she served on the governing board of a local Welsh-medium primary school, being its Vice-Chair and Chair from 1999 - 2007.
Margaret relates,
"I have long had an interest in stories connected with places in Wales and enjoy visiting the places I intend to write about.

"I have a strong feeling for my Welsh identity and I like to imagine what it would be like to live in Wales in different periods of time.

"I have a deep conviction that people across the ages have shared similar emotions and feelings and I like to try to make this connection in my writing. These are values which I believe can be found in humankind from every part of the world in any period of history and are clearly demonstrated in myths around the world.

"My latest work includes the book Arthur and the Twrch Trwyth and a tourist information panel of Arthur's Hunt across south Wales. For this work, I received support from Cwmamman County Council, the Brecon Beacons National Park, Literature Wales, the Welsh Government and Cardiff University. (www.aattt.org.uk)
Margaret has contributed to many Local Education Authority projects as a Writer in Residence, at schools in Rhondda Cynon Taff, Vale of Glamorgan, Cardiff and Newport, and worked with the Basic Skills Agency.
In recent years, Margaret commenced researching the folklore surrounding the lakes of Wales. Her first book was published bilingually as Lake Stories of Wales - Shadows in the Waters and Storiau Llynnoedd Cymru - Cysgodion yn y Dyfroedd.
The next book of the series entitled Lake Stories of Wales - Troubled Waters is in preparation.
Margaret contributes to the Writer on Tour Scheme of Literature Wales who have always been very supportive of her work with children and adults.
Dr Alun Isaac is responsible for all aspects of publishing and marketing on behalf of Apecs Press Caerleon. His background in senior management in the South Wales mining industry together with his subsequent teaching and research activity at Cardiff University provided a launching pad that enabled him to combine his expertise with the literary expertise of Margaret Isaac in the establishment of Ashtree Publishing and Education Consultancy Services (APECS).

With his experience in mining and his position as a University Reader, he initiated and supervised the rehabilitation of the Roman Gold Mine near Lampeter from 1978 - 1999. This activity provided the stimulus for Margaret Isaac's first book, Tales of Gold, published by the National Trust in 1991, that was subsequently reprinted by APECS Press in 2000 and 2010.

Since 2001, Dr Isaac has accompanied Margaret on her visits to schools and other organisations and contributed to the education consultancy aspect of the Press's work.
In 2012, Dr Isaac wrote an account of the restoration of part of the Dolaucothi Gold Mines near Lampeter, entitled Dolaucothi Gold - A Vision Realised. A companion book, written by Dr Alwyn Annels and Professor Barry Burnham entitled The Dolaucothi Gold Mines - Geology and Mining History, was published in 2013.
Dr Isaac edits Margaret's books and the works of other authors published by Apecs Press. These include Birth of a School by Alan Shewring, It Came To Pass, an autobiography by Margaret Jones, and Thomas Thomas of Pontypool - Radical Puritan by Canon Arthur Edwards.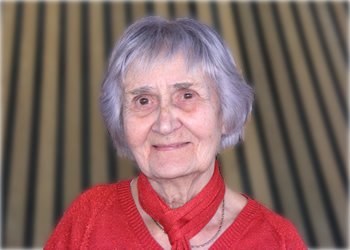 Margaret Dorothy Jones is an internationally-acclaimed artist whose work on Welsh folklore, in particular, has made a significant contribution to the genre. During the twenty years from 1980, she illustrated for publication a number of the great traditional tales of the world.
Margaret's paintings of the 'Mabinogion' and 'Folktales of Wales' produced as posters, and her paintings of months of the year for the 1988 Calendar won critical acclaim. She has received several major awards for her work including five Tir Na N'Og prizes from the Welsh Books Council.
Margaret's interest in the character Twm Siôn Cati led to her involvement in the illustration of the book by Margaret Isaac, The Tale of TWM SIÔN CATI.
In her autobiography, IT CAME, TO PASS (2007), Margaret's wide-ranging portfolio as an artist and book illustrator is listed in an Appendix. A selection of her paintings are also included in the book. Book details.
In October 2008, Margaret's latest book, The Revelation of John was edited and published by Dr. Robin Gwyndaf, Honorary Research Fellow, National History Museum Wales, St Fagans Cardiff. The book was launched at the National Library Wales, Aberystwyth, where her illustrations of the work are now held.
Margaret's work was used to illustrate the book by Margaret Isaac, Arthur and the Twrch Trwyth.
Joseph Alan Shewring was born in Newport and educated at St. Julian's High School. After leaving school he trained as a Chartered Accountant and qualified in 1959. He subsequently joined Notley and Pearson, the South Wales firm of Chartered Accountants, and became a partner in 1967. The firm eventually became Notley Pearson Shewring and he was Managing Partner for some 15 years until it merged in 2000.
He was a founder member of Family Care Housing Association (since renamed Charter Housing), which is a major provider of social housing in Newport and Mon­mouthshire, and was its first Treasurer.
Alan Shewring has been a school governor since 1967 both in the secondary and primary school sectors, and was a member of the Archdiocesan Education Commission for a number of years.
Brought up in north-east England, Professor Barry C. Burnham read Classics and Archaeology at St John's College, Cambridge, before gaining a PhD on the 'Small Towns' of Roman Britain. His academic career has been spent in south-west Wales at the University of Wales, Lampeter (now part of the University of Wales, Trinity Saint David), where he became a Professor of Archaeology in 2006. While there he undertook a series of surveys and excavations at the Dolaucothi Gold Mines. His publications include works on Romano-British 'Small Towns', the Mines at Dolaucothi-Pumsaint and a co-edited volume on the Roman Frontiers of Wales and the Marches. Now an Emeritus Professor, he is the Editor of Britannia, the national journal for Romano-British Studies.
Dr Alwyn E. Annels was born in Sheffield, Yorkshire, and studied Geology at King's College, London, and then at Imperial College for his Doctorate. He then worked in the Zambian mining industry for 6 years from 1967 until his appointment as Lecturer in Exploration and Mining Geology in the Department of Mineral Exploitation, Cardiff University. Whilst at Cardiff he developed an MSc course in Mineral Resource Evaluation, wrote books on this subject and was heavily involved in the rehabilitation and development of the Dolaucothi Gold Mines as a student field centre. Since his retirement from the University in 2000, he has acted as a consultant Mining Geologist on mining projects throughout the World.
Revd. Canon Dr Arthur J. Edwards has been a priest in the disestablished Church in Wales for the past forty years. For half that time, he was a Canon of Newport Cathedral (St Woolos). He served for twenty years in the Deanery of Pontypool, at Griffithstown and Cwmbran. He was Chaplain and Head of Religious Studies at the Bishop of LlandafF High School and Diocesan Director of Education in the Diocese of Monmouth for five years. He was Vicar of Caerleon and Area Dean of Newport until his retirement in 2012. For his research on the subject of Non-conformism in south-east Wales, he has been awarded PhD (Wales) 2017.
Educated at Pontywaun Grammar School, Risca and London University where he was awarded an M.Phil. degree for research in Modern History, he trained for the Ministry at St Michaels Theological College, Llandaff.
Previous publications have included Archbishop Green (Gomer Press, 1986) and The Seven Bishops, published by the Diocese of Monmouth in 1996.
Married with three married children, he and his wife now have six grandchildren.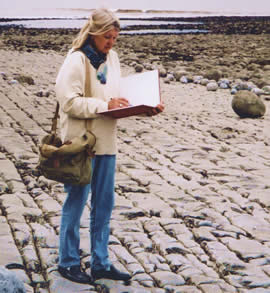 Angela Hoppe Kingston studied painting at the Bath Academy of Art, Corsham. She was awarded a BAA Travelling Scholarship for her work that concentrated on the use of watercolours. Her development of the subject was superbly suited to those publications that have themes and locations related to Welsh stories written by Margaret Isaac such as NIA and the Magic of the Lake and Rhiannon's Way. Angela is a leading member of the The Royal Watercolour Society of Wales, being its Chair from 1991-2000.
Collections of Angela's work have been exhibited at Cambridge and Oxford Universities, at the Glynn Vivian Gallery Swansea, and at Cork University, Ireland. Solo exhibitions of her work have been held in several places in Carmarthen, Cardiff, Swansea and London, and Group Exhibitions have been viewed in Britain, the USA, France Germany and Iceland (see www.angelahoppekingston.com).

Together with her husband, Dr Gordon Kingston, a geologist and mineralogist, Angela accompanied Margaret on research visits to the locations of stories in order to develop an authentic and interesting story board that leads subsequently to her illustrations. The photograph shows Angela sketching at Grey Hill, one of the Celtic sites described in RHIANNON'S WAY.
Barbara Crow was educated at the Slade School of Fine Art, Bristol and the University of Wales Aberystwyth. During her time as a lecturer at the Gwent College of Higher Education, she collaborated with Margaret Isaac on the illustration of the books, Tales of Gold and SIR GAWAIN and the GREEN KNIGHT.
Barbara trained at the Slade School of Fine Art and the University of Wales Aberystwyth, which culminated in an MA degree in Visual Arts.
She has worked in the schools and colleges, notably in the University of Wales Newport and the University of Glamorgan.
She is presently a Freelance illustrator and has held many exhibitions of her work in Wales, Bristol and the USA. Her work is in private collections in the UK and the USA.
Barbara's work as a book illustrator has been published by Heinemann, Oxford University Press, the National Trust, Lapridge Publications, University of Wales Aberystwyth, Whittington Press, Thames and Hudson, the Folio society, and APECS Press.
Barbara also played a significant role in the major Dolaucothi Education Project (1989 - 1991) sponsored by the National Trust, The University of Wales Cardiff and Gwent College of Higher Education (now University of Wales Newport).
She has since held many exhibitions of her latest work in Bristol.
Juli Paschalis was born in Cardigan, West Wales and is a first language Welsh speaker. She is a very experienced translator and her work is in much demand. Her wide range of activities can be consulted on the internet and includes teaching, books and script writing, translation, and freelance presentation of radio and television programmes.

Juli has translated an impressive list of publications including books and television/radio scripts over the last 30 years and since 2004/5, has pursued advanced courses in translation, proofreading and editing at Cardiff University.

Her career has included 15 years of teaching at a Welsh medium school, 5 years in BAFTA Cymry, programme presentation for Radio Cymru and S4C, and from 1995-2009 was the Events Officer for the National History Museum, St.Fagans, Cardiff.

APECS Press is fortunate to have an association with Juli and looks forward to more of her work with their books on Welsh Folklore.